Visco mattress cover 8 cm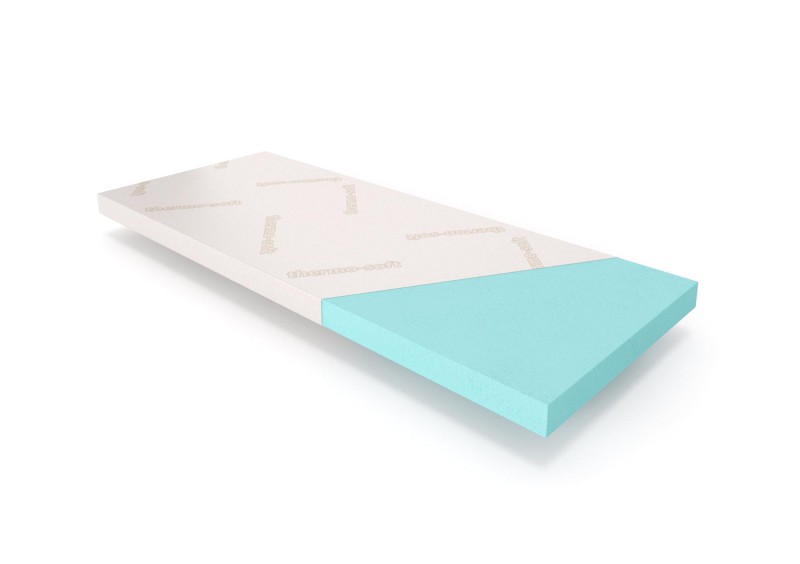 Prices incl. VAT, kostenloser Versand
Delivery time approx. 5 working days
Product information "Visco mattress cover 8 cm"
Total height: 1 x 8 cm
7 cm visco foam Waterlily – body adjustment to perfect shape, immediate relaxation and the feeling of lying down comfortably and softly. Maximum adaptability is guaranteed.
Cover cotton double fabric ANTI-ALLERGY removable with zipper, washable up to 60°, allergy-neutral certification in accordance with Öko-Tex standard 100
Enjoy zero gravity / pressure relief with a visco mattress cover by Thermo-Soft!
The Thermo-Softcover can be put on any mattress in good condition to improve pressure relief, body adjustment to perfect shape and the recumbency comfort, i.e. straightening of the spine across the entire reclining area. We recommend the cover in case you have already bought a quality mattress, yet never achieved the expected recumbency comfort.
It goes without saying that you don't need another visco cover, if you're already the satisfied owner of a Thermo-Soft mattress.
You can also get in touch with us – we'll gladly take the time for extensive advice on everything concerning the topic of "healthy sleep".
Customer evaluation for "Visco mattress cover 8 cm"
Die Lieferung klappte perfekt. Der Topper war super verpackt.Die Qualität ist sehr gut, Die entspricht der Beschreibung. Wir mit meinem Mann schlafen viel besser,. Mein Mann war gegen den Kauf. Aber nach der kurzen Eingewöhnungsphase, ist er begeistert.
From:
Bien Sabina
Service Produkt und Lieferung Tip Top
Service Produkt und Lieferung Tip Top
From:
Nicole
Service Produkt und Lieferung war perfekt
From:
Josef
schneller versand, super ware
danke für ihren service, jederzeit wieder
From:
Gitti
Sehr zu empfehlen
Habe schon längere Zeit mit meinem Rücken und meinen Knien Probleme und musste mich ständig hin und her wälzen, ohne wirklich Entspannung zu finden.
Jetzt liege ich total entspannt und kann die Nacht wieder genießen.
Kann ich nur wärmstens weiterempfehlen!
From:
Gabi S.
Tip Top(per) :)
Hatte bereits 3 Bandscheibenvorfälle und morgens war ich meist wie gerädert. Jetzt spring ich um 4:30 beinahe aus dem Bett ;)
From:
Sylvia K. (43 J.)
Alles bestens
Super Schlafkomfort
From:
Walter Amm
Visco Topperauflage
Wir konnte es nicht glauben, aber wir schlafen besser, seitdem wir auf dieser Auflage liegen.

From:
Duijve-Deuve Hendrik
Write an evaluation
Evaluations will be activated after verification.