Visco cushion Form medium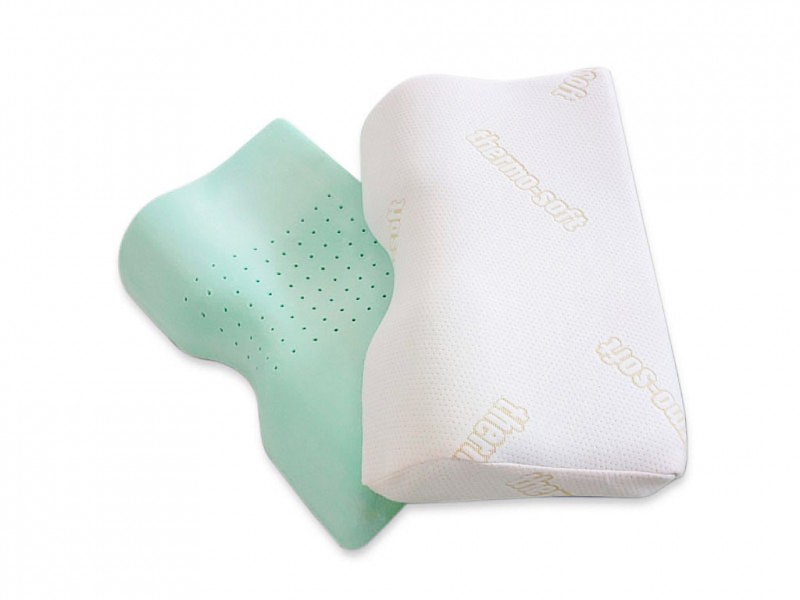 Prices incl. VAT, kostenloser Versand
Delivery time approx. 5 working days
Product information "Visco cushion Form medium"
Visco Thermo-Soft cushion 52 x 32 x 5/10cm, 100% visco-elastic Thermo-Soft foam with vertical air conditioning ducts for perfect climate properties. This smaller Form cushion ensures optimum adjustment for every sleeping position. Head, neck and shoulder are supported perfectly.
Cover: cotton double cloth ANTI-ALLERGY, removable by zipper, washable up to 60°, allergy-neutral certification in accordance with Öko-Tex standard 100
Customer evaluation for "Visco cushion Form medium"
Sehr gut für Nacken und Schulter
Endlich gefunden was ich für meinen Nacken gesucht habe. Ich schlafe jede Nacht besser und wache ohne Schwindel und Verspannungen auf. Das Kissen ist genial, kann es nur empfehlen! Man bleibt automatisch mit dem Kopf in der Mitte liegen und erwacht gut ausgeschlafen. Vielen Dank, für die TOP Qualität!
From:
E.Held
Sehr angenehm
Eine außerordentlich entspannende Kopf- und Nackenunterlage, die wir sowohl daheim, als auch im Wohnmobil stets nutzen. Wir sind seit Jahren Kunde und werden das wegen der Qualität, der freundlichen und persönlichen Verkaufsabwicklung und der fairen Preise auch bleiben. Es wird wohl kaum erforderlich werden, ein Produkt zurückzugeben. Beste Wünsche nach Österreich - bleiben Sie gesund!
From:
Hr. Jacobs
Vielseitige angenehme Unterlage
From:
Hr. Löffler
Write an evaluation
Evaluations will be activated after verification.