Visco mattress cover 6 cm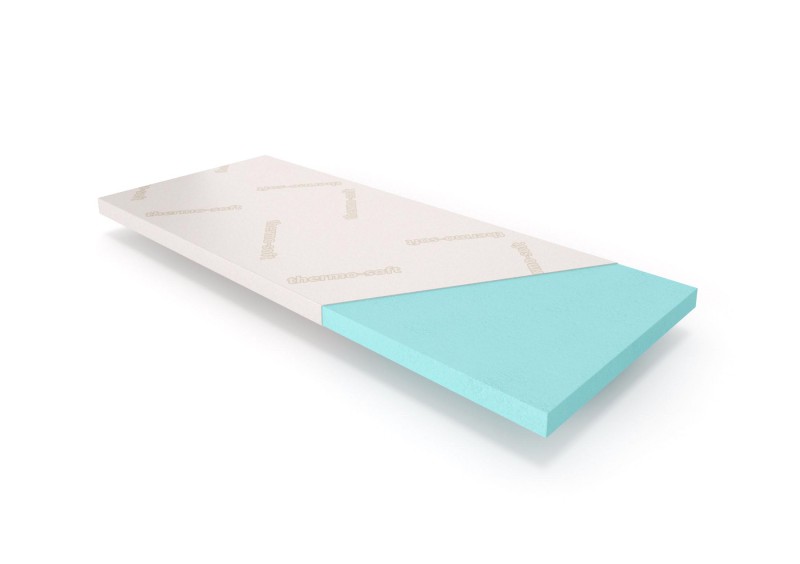 Prices incl. VAT, kostenloser Versand
Delivery time approx. 5 working days
Product information "Visco mattress cover 6 cm"
Total height: 1 x 6 cm
5 cm visco foam Waterlily – body adjustment to perfect shape, immediate relaxation and the feeling of lying down comfortably and softly. Maximum adaptability is guaranteed.
Cover cotton double fabric ANTI-ALLERGY removable with zipper, washable up to 60°, allergy-neutral certification in accordance with Öko-Tex standard 100
Enjoy zero gravity / pressure relief with a visco mattress cover by Thermo-Soft!
The Thermo-Softcover can be put on any mattress in good condition to improve pressure relief, body adjustment to perfect shape and the recumbency comfort, i.e. straightening of the spine across the entire reclining area. We recommend the cover in case you have already bought a quality mattress, yet never achieved the expected recumbency comfort.
It goes without saying that you don't need another visco cover, if you're already the satisfied owner of a Thermo-Soft mattress.
You can also get in touch with us – we'll gladly take the time for extensive advice on everything concerning the topic of "healthy sleep".
Customer evaluation for "Visco mattress cover 6 cm"
Absolutes super Produkt.
Besser geht kaum. Schnell Lieferung, top Service !
Sehr zu empfehlen !
From:
Thomy
Sehr gute Druckentlastung. Super bequem! Werde demnächst noch eine 2. kaufe, super Preisleistungsverhältnis!
From:
Manuela
Tolles Produkt für den perfekten Schlaf
From:
Mitteregger Elke
Sehr erholsamer Schlaf. Habe beim Schlafen endlich keine Schmerzen mehr.
From:
Stefanie
Herrlich
Tolles superweiches Produkt
From:
Nicole
super schnell geliefert und sehr komfortabel!
From:
Markus
rundum empfehlenswert
Zuverlässige Lieferung - prima Qualität - rundum empfehlenswert - Danke
From:
Corinna
Top
Ich kann denn Topper nur weiterempfehlen,man schläft wie auf Wolken.
From:
Gassler S.
Wie immer: Topp!
Nach einem Topper (Sonderanfertigung) für unser Wohnmobil vor 4 Jahren haben wir uns nun noch Auflagen für gelegentliche Übernachtungen in Gästebetten auf Reisen gekauft: wie immer super schnell geliefert und nun auch unterwegs keine Schmerzen nirgendwo, egal wie die Gästebett-Matratzen sind! Danke!
From:
Petra Müssig
Alles okay, Lieferung und Ware
From:
Isolde Cullin
Schlafen wie auf Wolken
Tolles Produkt, ich kann in der Früh wieder schmerzfrei aufstehen.
From:
Claudia Rupp
TRAUMHAFT
Die Schmerzen, die mein Gleitwirbel verursacht, wurden durch die Matratzenauflage deutlich verringert. Ich bin mit dem Produkt sehr glücklich. Auch die Lieferung erfolgte probt und problemlos. Vielen Dank!
From:
Renate Wieser
Write an evaluation
Evaluations will be activated after verification.