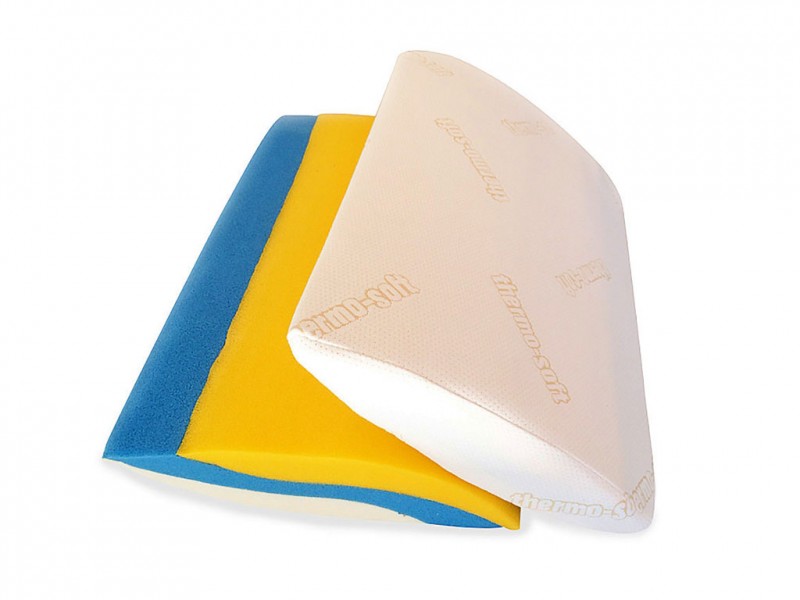 Prices incl. VAT, kostenloser Versand
Delivery time approx. 5 working days
Product information "Visco premium cushion"
Thermo-Soft premium cushion, 70 x 48 x 5/11 cm, Visco/Breeze, visco-elastic high-tech foam, anti-allergy cotton cover, double cloth removable by zipper, washable up to 60°.
Optimum adaptability – the Thermo-Soft premium cushion ensures ergonomic sleep in the best position. The high-quality, soft cover fabric makes the cushion very cuddly. The cushion adjusts perfectly to every head shape. This optimum adaptability spreads the forces the best way possible facilitating the desired pressure relief. Due to its antimicrobial properties, the cushion is ideal for allergy-sufferers. This cushion provides excellent support for the neck and shoulder area reducing pain in the shoulders, neck or back.
Customer evaluation for "Visco premium cushion"
Mit diesem Kissen habe ich keine nacken Schmerzen mehr. Einfach super.
From:
Jozsef Vonderwist
Perfekt
Hab's mir für die Couch bestellt und dafür passt's perfekt! Keine Nackenschmerzen mehr beim Fernsehen!
From:
Gabriele Kramper
Etwas zu flach, habe ein Handtuch unter das Kissen gelegt, bin sehr zufrieden, meine verspannungen lösen sich.
From:
Michael Tillmann
Write an evaluation
Evaluations will be activated after verification.